FROM STEVEN DUFRESNE
INVENTOR + CEO
ANTHROS
PRODUCTION
UPDATE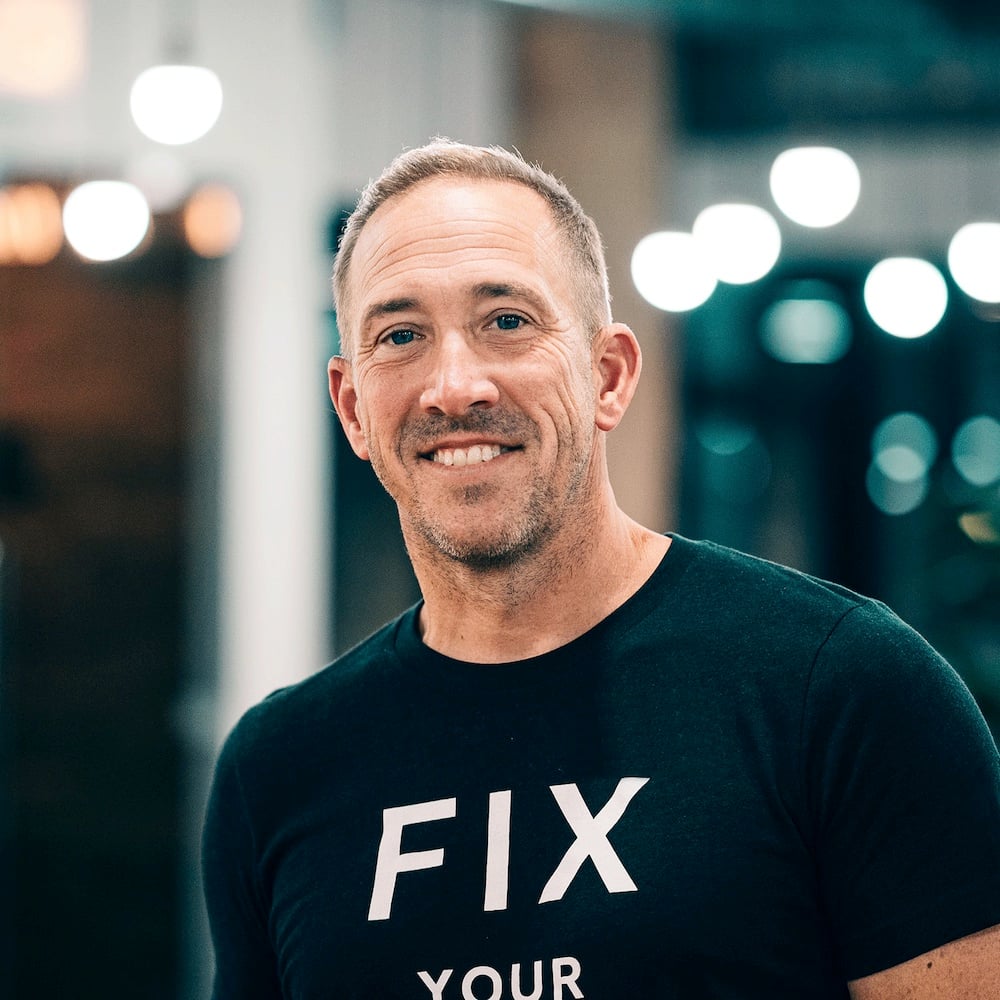 5/17/23
MAY
UPDATE
Hello Anthros supporters!
Since we spoke a few weeks ago, we have completed the tooling changes to the center spine and should receive our first parts for testing within a few days. And the good news is we are still on pace to ship by the end of July! We appreciate your continued support as we take our final steps to ensure we deliver you the highest quality chair possible.
For those who want a more extensive peek behind the scenes:
We have recently assembled another 10 chairs and sent them off for a full round of "heavy duty" BIFMA testing that most companies never perform. To be specific, we are halfway through the BIFMA 5.11 testing series and things are going great! The 5.11 set of tests subjects the chair to 400lbs of occupant testing weight versus the standard 275lbs.
But if the chair is only rated to 300lbs why?
Because we did our absolute best to design and build a chair that will be with you for a decade or more. We hear all too often about how office chairs wear out within a few years and off to the dumpster they go! We feel that if we design a chair that can't wear out maybe we can make a dent by NOT sending chair after chair to a landfill.
And as you dig in deeper into the details of our design philosophy you will learn that our chair is probably the easiest chair on the planet to upgrade and change in the years to come, thus preventing an Anthros chair from ever having to go to the dump. Fabric tear or unimaginable stain on the seat cover, no problem. We can send you a new cover and you can switch it out in a few minutes using an allen tool that's nested underneath your chair. The same with casters and back panels. Within a few minutes time you can swap out any and all of the decorative components to refresh your investment. And all of those used components can be 100% recycled. No other chair is more proactive to NOT go to the dump than this one. And that is why we are pushing it to the 400lb limit! If we build it strong and to last, we all win!
We know you are investing in your health, and this seemed like a great time to tell you that you are also investing in our planet with this purchase. We look forward to shipping chairs soon!
Warmest regards,
Steven DuFresne
Inventor + CEO

4/10/23
APRIL
UPDATE
Hello Anthros supporters!
We have a lot to cover in this month's update so let's dig in!
We are delighted to tell you that every single NEW part has come to life with exceptional performance and fitment! And as a reminder from last month's email, we are well on our way to thoroughly testing every square inch of the chair. The testing is going extremely well but in the truest form of Anthros striving for perfection, we have found an area we want to improve upon. Our upper back pad is designed to move forward and backward to fit your unique body size/shape and it also pivots to allow you to stretch throughout the day. Its last design feature is to dynamically twist left to right to subtly follow you in your daily movements of reaching into a cabinet or bending down to pick up a dropped pen. In the completion of last week's testing, we feel that the twisting motion is a few degrees more than we intended. We have swiftly made the relatively easy and necessary changes and we are in the process of making that part have exceptional dynamic movement perfect for every size user it encounters. This fine-tuning of the main back bar will however add several weeks' delay to the program.
We are very confident in our decision to do so and are working to find ways within our program to get some of that lost time back. We will remain very transparent and keep you updated in the coming newsletter for a more accurate update on timing delays. I apologize for this tentative delay and yet am lovingly unapologetic in striving to give you what we promised and that's the best biomechanically advanced and most comfortable chair on the planet. Our expected delivery date is now the end of July. With every update we send, there are fewer unknowns and we become more confident that our delivery time is accurate. We appreciate your understanding and full support as we make our final steps to ensuring we deliver you the highest quality chair possible.
Watch how the spine of the chair responds
to the weight of a pickup truck!
Warmest regards,
Steven DuFresne
Inventor + CEO

3/8/23
MARCH
UPDATE
Greetings Anthros Friend!
Today is an exciting day! We are at our production facility, located in Grand Rapids Michigan, getting ready assemble the very first "production intent" Anthros chair!!! The excitement within the Anthros team feels just like Christmas morning as a child! This first chair is being assembled utilizing all the tooled production intent parts that we have been working on since October with our tooling shops around the world.
Since our last update we reviewed all of the parts, made a few fitment/tolerance changes and re-ran all the Anthros components to ensure we are getting consistent parts. The engineering team is VERY pleased with what they are seeing and now it's time to build that VERY first chair!
We hope the excitement is coming through this email update because this just puts us all one step closer to fulfilling our promise to you in delivering the greatest chair your body has ever experienced!!!
What does it feel like??? Here is a short video compilation of the rave reviews we received from hundreds of chiropractors at the largest chiropractor conference in the world! They were blown away!!!
So, what's next? As indicated in previous emails, we have a lot of industry standardized testing to be completed. We will learn a lot from this first chair and presumably make a few more small changes.
We will then build a small batch of chairs to begin more comprehensive durability and safety tests. We continue to work towards our goal of shipping in June.
But for now, let's get excited about this big milestone we are hitting today and be rest assured knowing that we are all working as hard as we can for you. Thanks again for your support and we look forward to many years together fixing your sit and giving you a level of sitting comfort that the world has yet to recognize!
Warmest regards,
Steven DuFresne
Inventor + CEO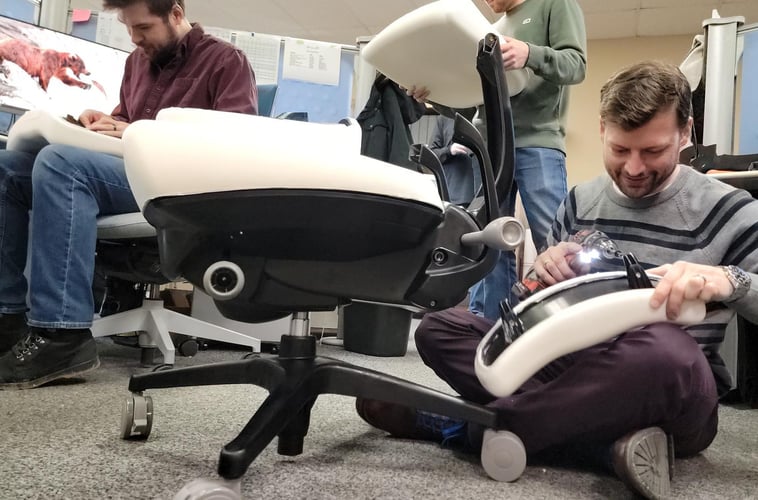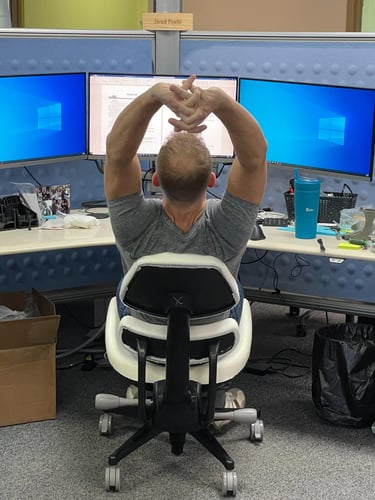 2/6/23
FEBRUARY
UPDATE
Greetings Anthros Fans!
Parts have arrived at our assembly plant and we are very very pleased to report that they were almost flawless with what our design intent was. In making plastic parts from huge steel tools there are always a small number of corrections to be made to establish perfect parts and ours were no exception. We quickly made the necessary very small changes and have already received the second batch of parts for review. Guess what? They looked fabulous!
The whole design and engineering team is ecstatic with how they looked and performed! We have given the tool shops the go ahead to etch the tools and add the final surface texture to the parts and then off we go into the final production steps! As the tools are textured over the next two weeks, they will then be transported to their final home in our injection mold house located only 8 miles from our assembly plant in Grand Rapids Michigan. There they will be completely disassembled, inspected, reassembled and mounted to the tool press which injects the plastic into the mold cavity. We will run a batch of parts for every part and again, check for dimensional accuracy and make sure there are no surface blemishes. Once every part has been inspected, we perform final assembly and begin our BIFMA testing series.
As a reminder, these tests ensure that our assembled chair is safe for the general public's use and a very important hurdle to clear! From there we will need to build several additional mini-production runs and perform the above again and again to ensure we have perfect parts and perfect chair assemblies every time one runs down our state-of-the-art high capacity assembly line. As a mini update on the arm support pads, they have already gone through a 10 year life cycle test at the BIFMA test lab and looked almost brand new at the end of the test! Why such excitement about an arm pad test? Because that part takes such HEAVY abuse from the chair being pushed into the desk and we want your chair to look new for many years to come!
We are very eager to start shipping fully assembled chairs... but safety first!!! These last steps will ensure that this chair is a timeless piece of furniture that will last you many years into the future. As of now we are targeting early June for the entire process to be completed and to begin fulfilling orders at a very rapid rate! We promise to keep you updated every month going forward so expect the same kind of communication the first week of every month for a fully transparent approach! Thanks again for your support and we look forward to many years together fixing your sit and giving you a level of sit comfort that the world has yet to recognize!
Warmest regards,
Steven DuFresne
Inventor + CEO
12/28/22
JANUARY
UPDATE
Hello friends!
I wanted to personally thank you for your interest in the Anthros chair and all orders placed. If you have pre-ordered, you will be one of the first people on the planet set to receive an Anthros chair! In order to keep you updated on our progress towards delivering your chair, I will provide you with monthly updates. Although we are still in the pre-production stages, we are making great progress.
We will receive our first 10 full sets of chair components the first week of January and will immediately begin inspecting them. Our manufacturing partner, Genesis Seating, located in Grand Rapids, Michigan will perform a series of measurements and tolerance specification checks against our design history files. In addition, those very first production-intent Anthros chairs will undergo our first set of durability and strength tests that comply with the Building Industry Furniture Manufacturer Association (BIFMA) test standards. These tests will confirm that our assembled chair is safe for use by the general public.
We will then build several additional mini-production runs to ensure the highest quality assembly for every chair that passes through our state-of- the-art, high-capacity assembly line. We are as excited to ship you all an Anthros chair as you all are to receive one, but safety is our first priority! These final steps will ensure that this chair is a timeless piece of furniture that will last for many years to come.
We are currently targeting May-June for the entire process to be complete and for all open orders to be fulfilled at a very rapid rate.
Thank you for your support and for joining the Anthros family,
Steven DuFresne
Inventor + CEO