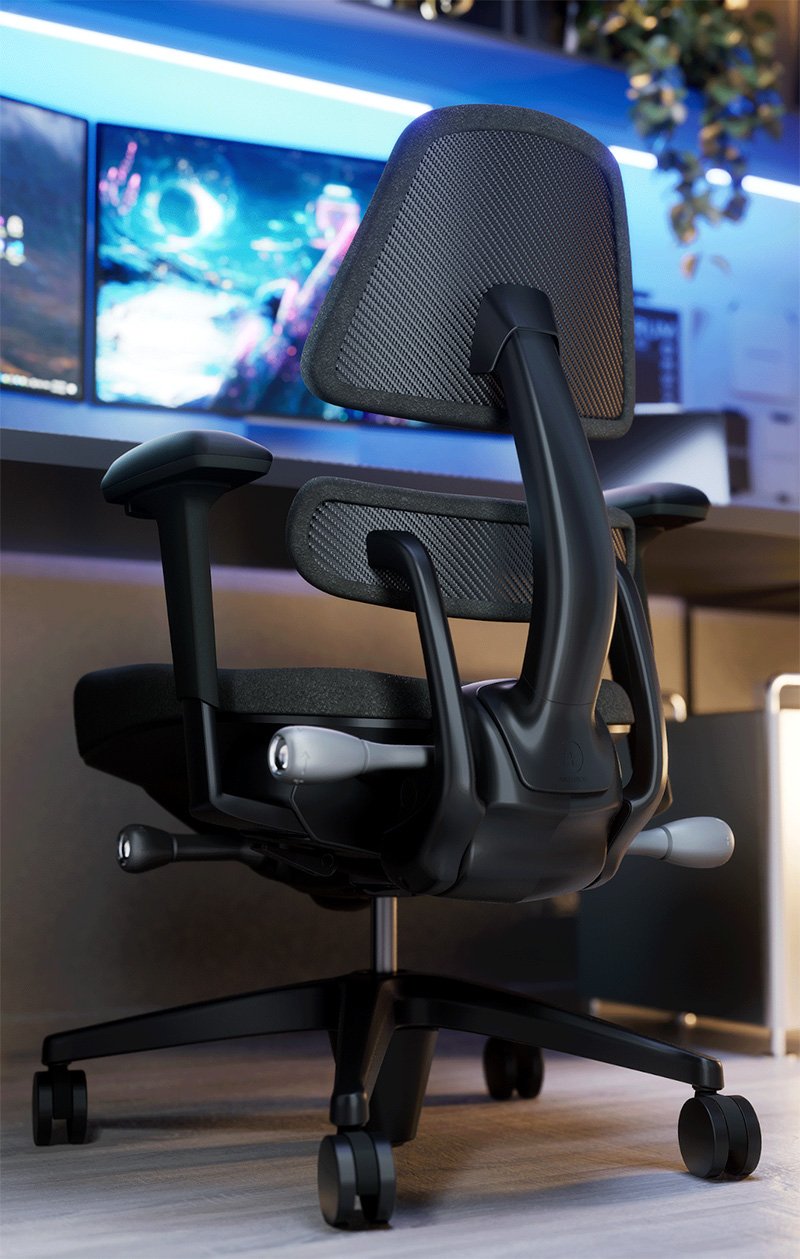 Join the Anthros family
Sign up to get special offers, the latest videos, new, + more!
By signing up, I agree with the data protection policy of Anthros
$399 VALUE INCLUDED AT NO CHARGE
PAIN-FREE BUNDLE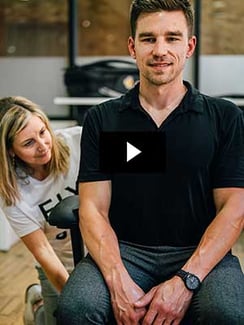 1
PERSONALIZED
POSTURE SETUP
$97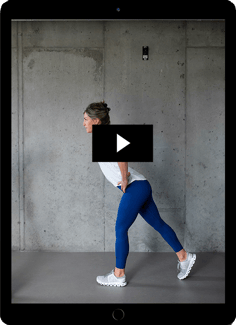 2
GET OUT OF PAIN
VIDEO SERIES
$97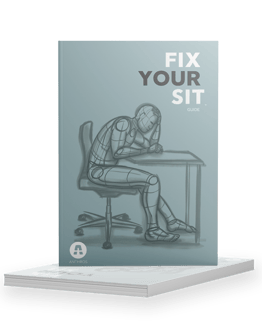 3
FREE FIX YOUR
SIT™ GUIDEBOOK
$17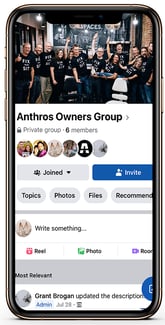 4
ACCESS TO THE
OWNERS' GROUP
$84

(Annual Membership Fee)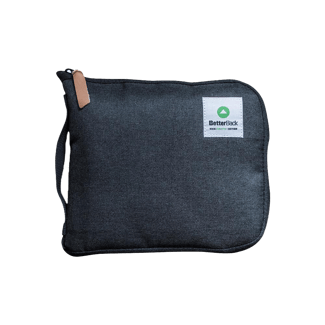 5
FREE BETTERBACK
POSTURE TRAINER
$57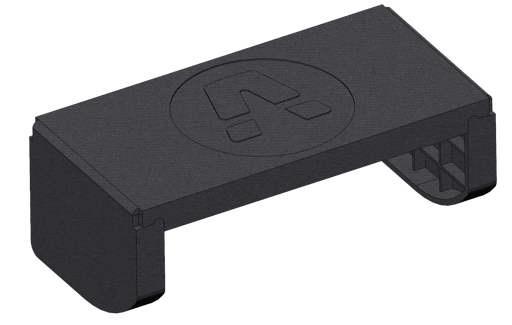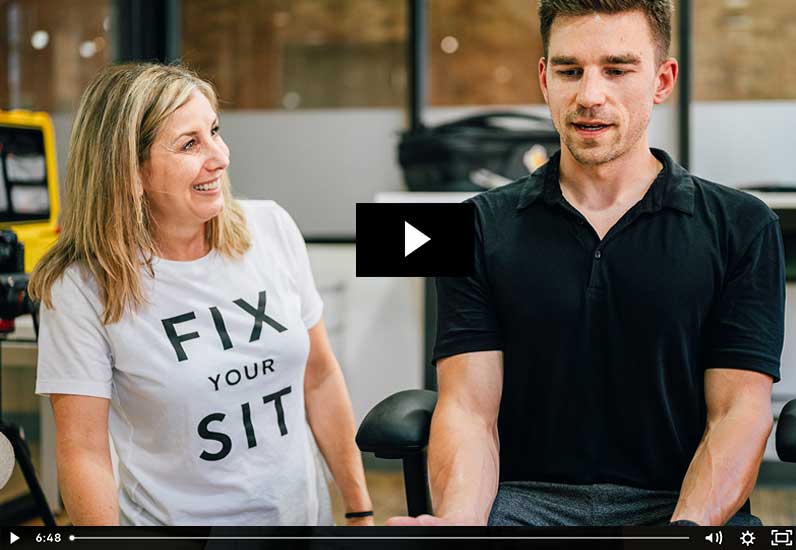 1
PERSONALIZED SETUP FROM A POSTURE SPECIALIST
Individualize your sit for your shape with the help of a licensed physical or occupational therapist. Our seating specialists walk you step by step through optimal set up of your Anthros chair to adapt it to your individual body type. You will learn how to adjust the unique two part back system to ensure your best posture, then how to make sure that you are optimizing your posture in your individual work space.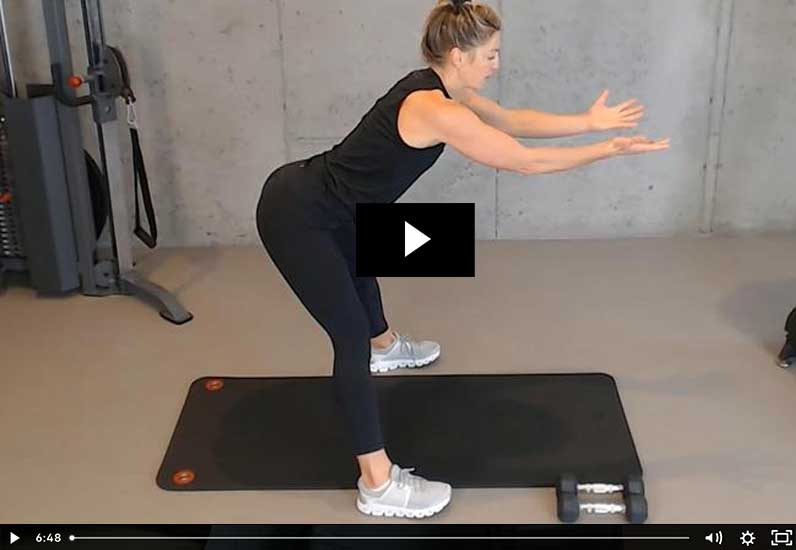 2
GET OUT OF PAIN VIDEO SERIES FROM POSTURE + PAIN EXPERT
For over a decade, Kate has helped people in pain using her expertise in how the body was meant to move, and correcting muscle imbalances that result in chronic pain. Kate has a growing social media following and has designed an exercise series specifically for Anthros. The Anthros chair trains the body to sit in an upright posture while the exercise series will complement the posture gains made with Anthros and will strengthen the muscles inherently not used in sitting.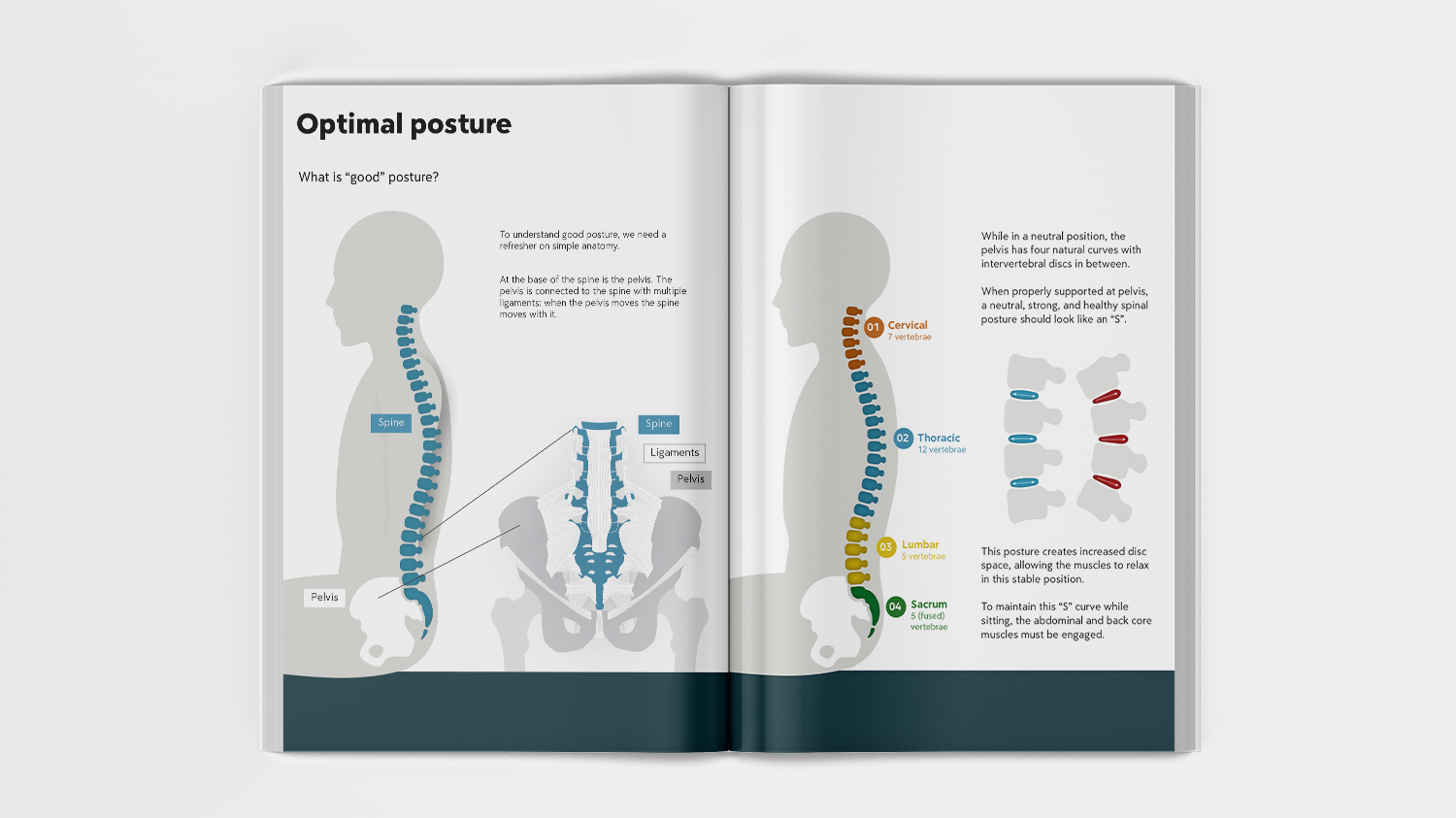 3
FREE FIX YOUR SIT™ GUIDEBOOK
For those who want more in depth explanation of what it takes to sit well, this guide is for you. It walks through why we have struggled with sitting for so long, and offers the principles required to achieve optimal long-term sitting. Bonus features include how to set up your workspace, and the (5) best exercises to undo the negative effects of sitting.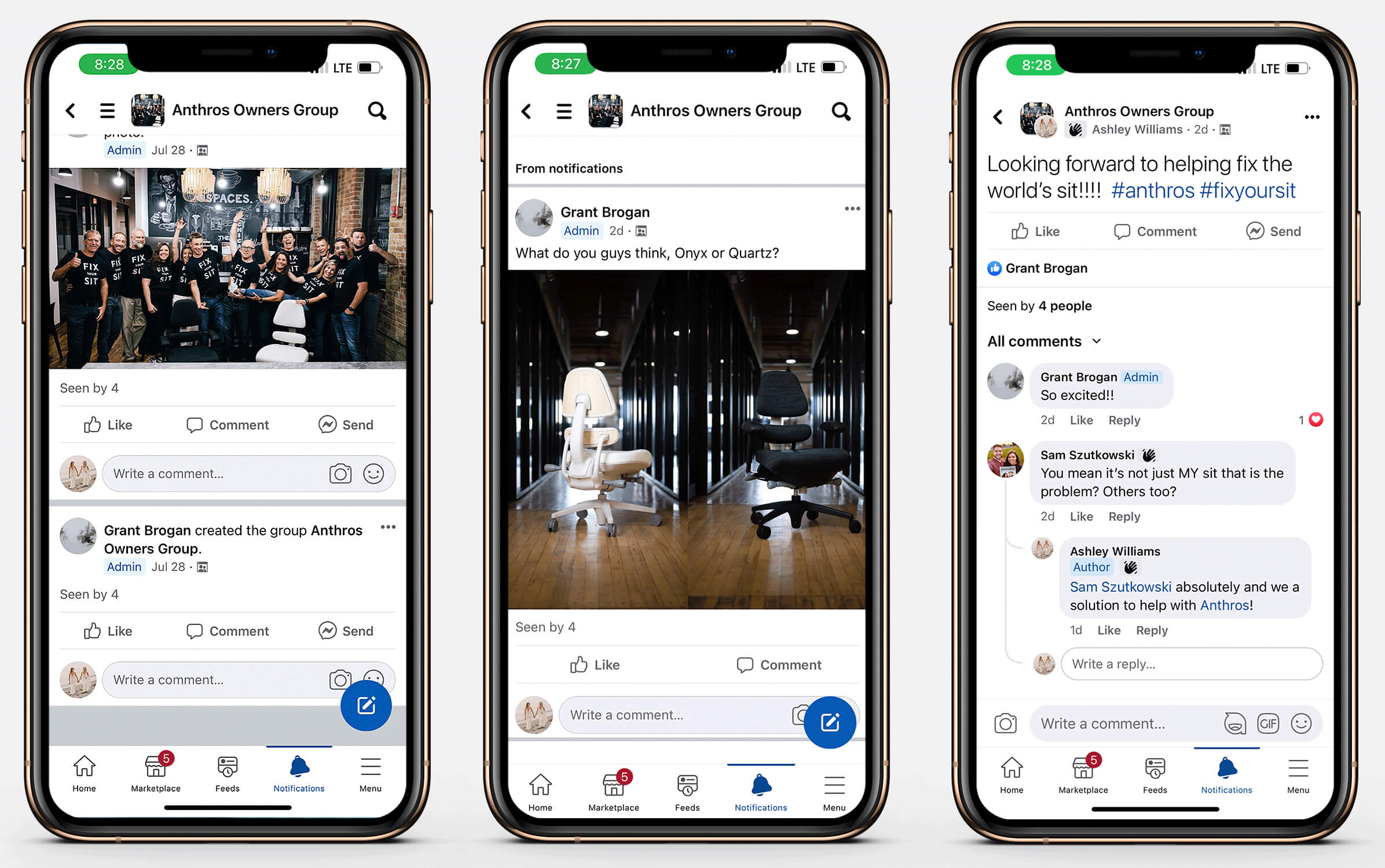 4
ACCESS TO EXCLUSIVE ANTHROS OWNERS' GROUP
Anthros is comprised of a group of seating specialists with combined 70 plus years experience in wheelchair seating. We've entered the office/gaming chair space because we care about ALL people, and we've created a solution for the masses. We're not hiding behind a corporate shield, we want to connect with our Anthros family. When you purchase an Anthros chair, you will have access to our team who are here to help with your specific concerns, from pain, to performance and posture.
5
BETTERBACK POSTURE TRAINER
Anthros cares about improving posture and performance while decreasing pain. We understand you won't always be in your Anthros chair and we want you to maintain your gains when you're away. The BetterBack posture trainer is a device that can travel with you and be used when your body needs a reminder of what good posture feels like.
ZERO-RISK INVESTMENT

LOVE IT OR LEAVE IT 30-DAY MONEY-BACK GUARANTEE
Love your Anthros or return it for free in 30 days. We are so convinced you will love your Anthros that you can try it for 30 days and return it for free if you're not completely satisfied with your results of improved posture and decreased pain.
Learn More

5-YEAR NO-QUESTIONS-ASKED WARRANTY
This is how confident we are that you will not only love the results you see in how your body feels in your Anthros chair, but it will also stand the test of heavy use! We offer a no questions asked warranty for any defects or quality issues that may arise with your chair. Feel the difference with Anthros at no risk to you.

MADE IN THE USA
As one of the few office chair companies in America, Anthros is manufactured right in the heart of Grand Rapids, Michigan. Our local craftsman have decades of experience making high-quality furniture and are putting their heart and soul into Anthros. We are committed to fix with World's sit, all while supporting our local economy and the American workforce.

UNDER 10 MINUTE ASSEMBLY
Simply scan the QR code included and walk through the simple unpacking and assembly with our "how to assemble" video.

POSTURE PROMISE
Guaranteed to improve posture within 30 days or you can return your chair for a full refund. The Anthros chair was designed to adapt to individual shapes and sizes to support the body in the right places and maintain good posture for hours at a time. Think of your Anthros chair as a posture trainer by keeping your body in an optimal position, correcting muscle imbalances over time.

PERFORMANCE PROMISE
Guaranteed to be the lowest seated pressure office chair on the planet or you can return your chair for a full refund. According to independent university testing on standardized bench testing on measures related to comfort, Anthros outperformed the competition on every measure.
IN A CATEGORY OF ONE
| | Anthros | X-Chair | Herman Miller Aeron | Herman Miller Embody | Humanscale | Steelcase Gesture | Steelcase Leap | Backstrong |
| --- | --- | --- | --- | --- | --- | --- | --- | --- |
| Independently adjustable 2-part back system for customized fit | ✓ | X | X | X | X | X | X | X |
| Pelvis support (not lumbar!) | ✓ | X | X | X | X | X | X | X |
| World's lowest pressure cushion guarantee | ✓ | X | X | X | X | X | X | X |
| Posture improvement guarantee | ✓ | X | X | X | X | X | X | X |
| FDA-Registered as a product that can improve posture | ✓ | X | X | X | X | X | X | X |
| Free setup consult from posture specialist | ✓ | X | X | X | X | X | X | X |
| Free portable BetterBack posture trainer | ✓ | X | X | X | X | X | X | X |
| Free improve posture and get out of pain video series | ✓ | X | X | X | X | X | X | X |
| You can sit on it | ✓ | ✓ | ✓ | ✓ | ✓ | ✓ | ✓ | ✓ |
| Price | $1,497 | $1,899 | $1,395 | $1,845 | $1,263 | $1,381 | $1,202 | $999 |
*Information gathered from publicly available website listings
Best medicine out there to fix my sit.You can say goodbye to invasive procedures, chronic medicines and repetitive provider visits!
It feels like it supports my body in a way that is so natural that it almost fades away underneath me.
I like that the two-part back system allows for precise adjustments to maximize the level of comfort to keep me feeling great throughout my long gaming sessions.
Sitting in the Anthros office chair is comfortable. After it was adjusted, I felt my back relax completely. I like how you can tilt in it and relax while working. I also like the base of the chair and how it doesn't hit my heels when I sit down or roll around my desk.
I felt like I had grown by 4". The prompt that is given to the pelvis and support to the upper back is fantastic. You know you are sitting better but it is not stressing your body to sit like this, my body feels relaxed and supported. When I try to sit like this on my office chair, I am doing all the work. I can't hold the position for long as my body tires and feel tense.
It feels like the first bite of a Twinkie, you never want it to end.
In the Pre-Order period, when you purchase your chair, you are securing your place in line for production chairs set to roll out in early 2023.
Anthros's weight capacity goes up to individuals' weight of 300 lbs and under.
The seat height ranges from 17"-20.6". We offer a footstool for all individuals 5'6" and under for optimal positioning and posture in relation to common desk heights. The seat cushion to top of back height is 22". It was designed to support the mid back while allowing shoulders to be rolled back, supporting good posture.