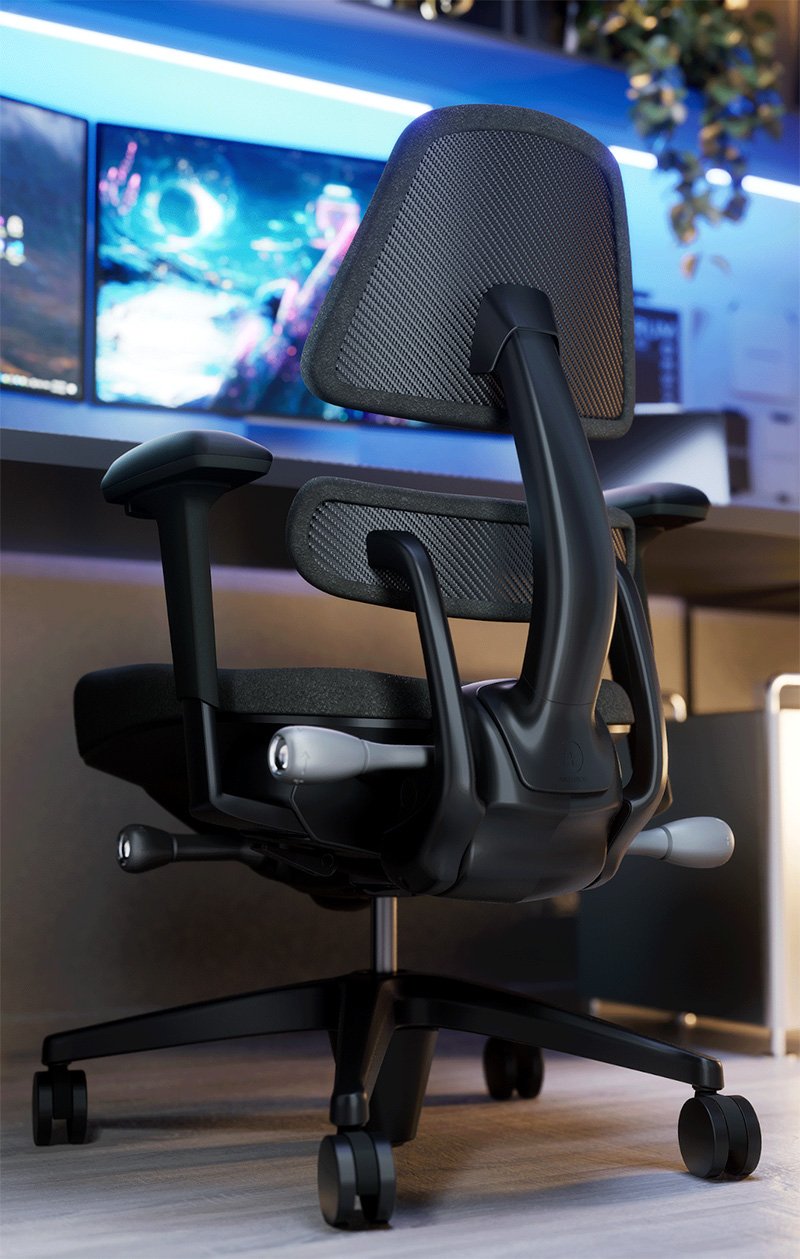 Join the Anthros family
Sign up to get special offers, the latest videos, new, + more!
By signing up, I agree with the data protection policy of Anthros
A team of wheelchair seating experts—clinicians, product designers, and marketing executives—heard the same comment over and over at industry trade shows:
"I wish my office chair felt like this!"
These physical and occupational therapists, seating technicians, gamers, and assistive technology professionals, all people who take care of the most vulnerable sitting population—wheelchair users—got us thinking:
"What about the rest of the world?"
What about the millions of people sitting at desks all day, suffering with aches, discomfort, headaches, and pain? What about gamers grinding for hours on end, constantly shifting positions due to discomfort?
Don't they deserve an evidence-based sitting solution?
WHO WE ARE
MEET THE "ANTHROS 15"
SO THERE'S THE ANTHROS ELITE TEAM OF 15!
WE'RE READY TO CHANGE THE WAY PEOPLE SIT AND
TURN THE CHAIR WORLD UPSIDE DOWN!
WHAT WE KNOW
"ERGONOMIC" IS THE MOST OVERUSED WORD RELATED TO SITTING
What does ergonomics really mean?
According to Google, ergonomics is "the study of people's efficiency in their working environment." What does this have to do with posture and the human body? Nothing, really.

The problem with traditional office chairs labeled as "ergonomic" is that they support the body in all the wrong places. The body then searches for comfort (aka, sits like crap) and ends up tired and in pain, sitting and standing in sloppy postures.

Ergonomics is NOT the answer to sitting well.
Anthros cares about the human body and aims to prevent pain and poor posture. We won't use the word ergonomic. In fact, we went as far as coining the term Anthronomics.

Anthronomics is the understanding and application of biomechanics (science of movement), ergonomics (work law), and anthropometrics (human measurements) in the pursuit of optimal posture and support of the human body in the standing and sitting positions. As you may have guessed, anthro (or human), is at the center of the Anthronomics methodology.

The result of using Anthronomics in our design is:
Anthros: the first chair that adapts to the human body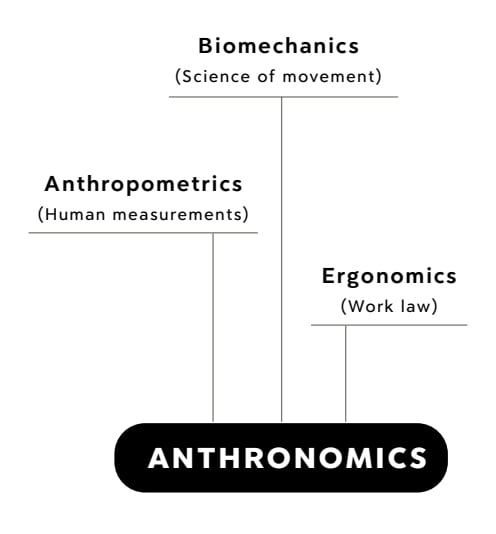 WHAT WE OFFER
EDUCATION
Because we love humans, we are committed to creating educational materials like e-books, blog posts, videos, and more to address topics related to sitting well and living pain-free. We offer free access to our "Reverse the Negative Effects of Sitting" and "Get Out of Back Pain" online video series.
ANTHROS MANUFACTURING
MADE IN AMERICA
Leggett and Platt (L&P) is a leading American manufacturer that designs and produces various engineered components and products that provide comfort to homes, offices, and transportation. It has been listed on Fortune's "World's Most Admired Companies". Genesis Seating is the furniture division of L&P, established in 1994 in Grand Rapids Michigan. Anthros is proud to partner with Genesis seating to manufacture the most comfortable seating solution in the office, home, and gaming chair market.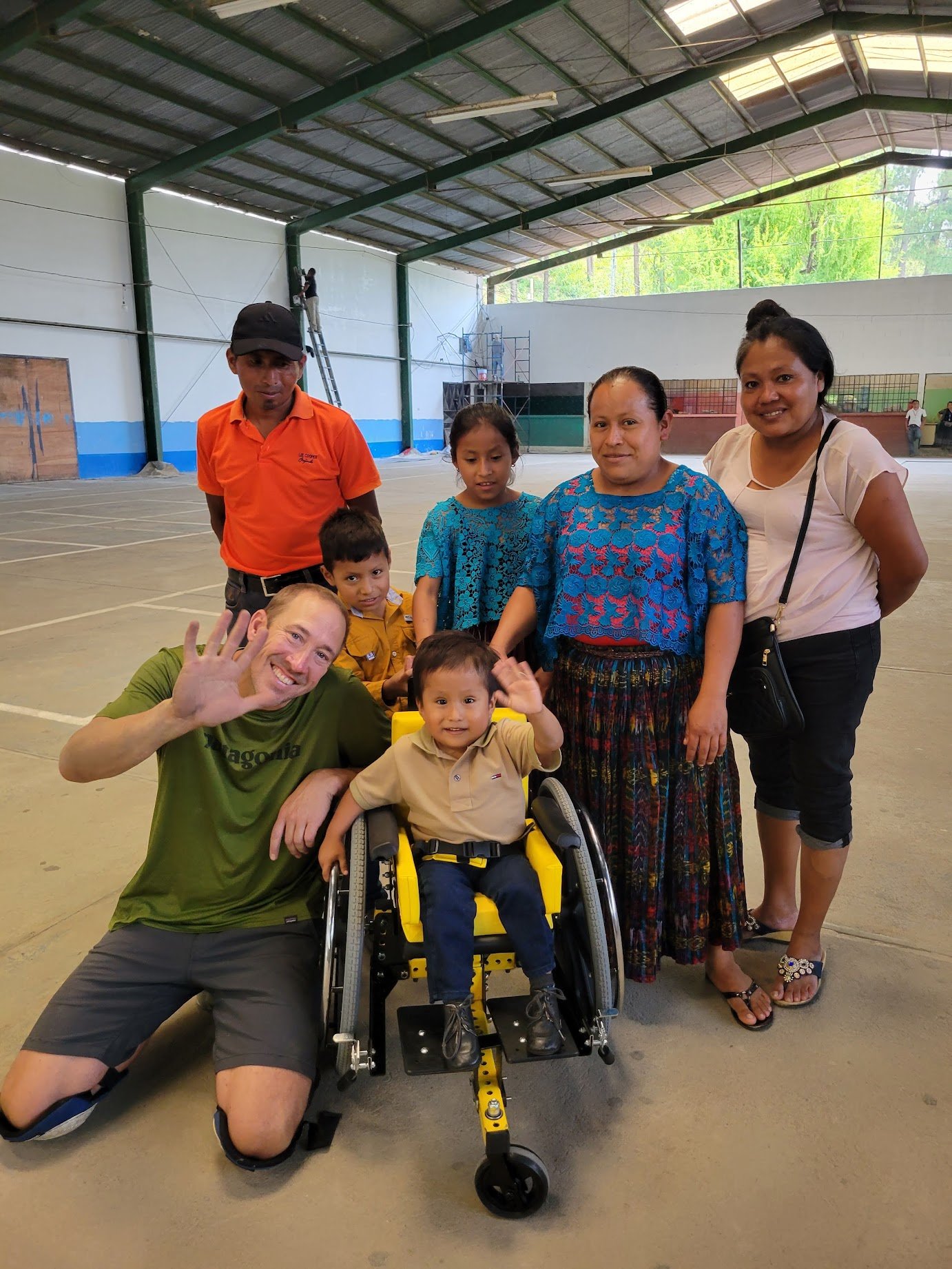 WHERE OUR HEARTS ARE
GIVING BACK
The most exciting part of the Anthros team is our commitment to giving back. We all agree that with our success, we will give back through the Anthros Foundation (501c3/nonprofit). That's why a percentage of every dollar earned will be given back to organizations that serve the global wheelchair community.

Believe it or not, there are countless Third World countries where adults and children lack access to the basic mobility equipment that allows them to participate in fundamental daily living activities. We want to be a part of changing this sad reality.
Events
Our yearly flagship event is an adaptive day at the lake named "At the Lake." You can more below.
At the Lake Event.
The Anthros Foundation recently raised nearly $20,000 for Beeline Wheelchairs in Guatemala. Our team went to Guatemala to fit 57 children in custom wheelchairs.
By supporting Anthros and our mission, you are making the world a better place by providing help for those who need it most.