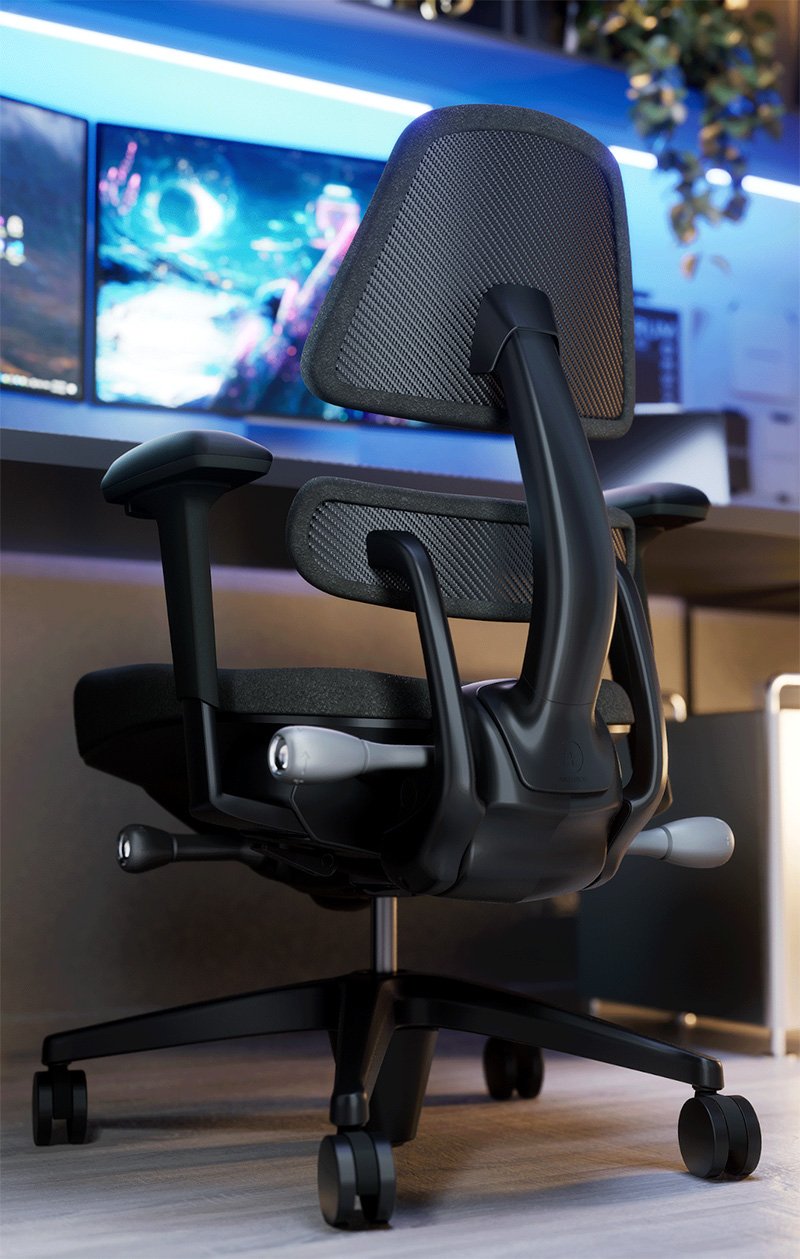 Join the Anthros family
Sign up to get special offers, the latest videos, new, + more!
By signing up, I agree with the data protection policy of Anthros
THE ANTHROS LIMITED WARRANTY:
THIS LIMITED WARRANTY GIVES YOU SPECIFIC LEGAL RIGHTS AND YOU MAY ALSO HAVE OTHER RIGHTS, WHICH VARY FROM STATE TO STATE.
At Anthros, we stand firmly behind our employees, products, and the partners we use to create them. We believe that we have a world-class office chair and we carried that forward with the parts, partners, and sales networks we use. No other chair on the planet can give you the comfort and proper seating form that an Anthros chair does.
WARRANTY
Our warranty is very simple. We warrant that every component on your chair, and the workmanship performed to build your chair, will be free from defects in materials and workmanship for a period of 12 years from your date of purchase.
REMEDY
Our responsibility for defective goods is limited to, in our sole discretion, repair or replacement of the defective component.
DURATION AND CLAIMS PROCESS
The warranty begins on the date you purchase the chair. If you cannot produce the original bill of sale, the warranty period will start based on your chair's date of manufacture. To submit a warranty claim, email warranty@anthros.com or call us at (940) 268-4767.
Once Anthros has confirmed your information, Anthros will work with you to determine what needs to be replaced or repaired on the chair. If necessary, Anthros may require you to send pictures of the damaged or broken component to us for review. Once that review is complete, we will work with you to replace or repair the damaged or broken part(s).
WARRANTY TRANSFER
The warranty is in place for the original purchaser of the chair. Chairs sold in the secondary market or purchased from an unauthorized dealer or retailer will not have any conditions of the warranty honored. The warranty is non-transferable.
SCOPE OF WARRANTY & EXCLUSIONS
This warranty covers any component that is damaged due to a defect in assembly or materials used. It does not cover defects caused by any of the following:
Normal wear and tear.
Use of the chair beyond the stated maximum weight capacity (currently 300 pounds).
Abuse, misuse, or other signs of negligence beyond what the chair was intended to be used for.
Improper assembly or any unauthorized chair modifications or additions.
Exposing the chair to unnecessary or extreme environmental conditions or not storing your chair properly to protect it from external elements.
Products purchased from unauthorized or secondhand dealers, or which are purchased "as-is".
Normal and natural variations and aging of the fabrics, leathers and woods used.
Damage to seating and fabric surfaces from sharp instruments or marking devices.
DURATION OF IMPLIED WARRANTIES
We limit the duration and remedies of all implied warranties, including, without limitation, the warranties of merchantability and fitness for a particular purpose, to the duration of this express limited warranty.
Some states do not allow limitations on how long an implied warranty lasts, so the above limitation may not apply to you.
LIMITATION OF LIABILITY
Anthros will not be liable, tort or otherwise, under any circumstances for any damage or injuries occurring from the use of our products. Neither Anthros Office LLC nor its parent company, AnthroForm, LLC, shall be liable for any incidental or consequential damages, loss of time, commercial loss, claims, or injuries based on the use of our products.