Why insurance companies can save money by paying for ergonomic office chairs
As the world becomes increasingly digital, more and more people are spending long hours sitting in front of a computer. This has led to a rise in back pain, neck pain, and shoulder pain. Insurance companies are paying the price for these musculoskeletal disorders in the form of insurance claims, but there is a simple solution that could save them a lot of money: ergonomic office chairs.
Ergonomic office chairs are designed to provide support to the body and comfort to the user, reducing the risk of developing pain in sitting. Research has shown that ergonomic office chairs are indeed associated with decreased musculoskeletal disorders. A study published in the journal Spine found that ergonomic office chairs were associated with decreased musculoskeletal disorders over a one-year period, compared to ergonomics training alone.1
Another study showed that chair design had a significant impact on the incidence of pain and musculoskeletal disorders in the workplace.2
What to look for in an ergonomic chair
The most important thing to ask when evaluating premium ergonomic chairs is "where is it providing support to the body?". And with most premium ergonomic office chairs, the answer will be the seat and the lumbar area.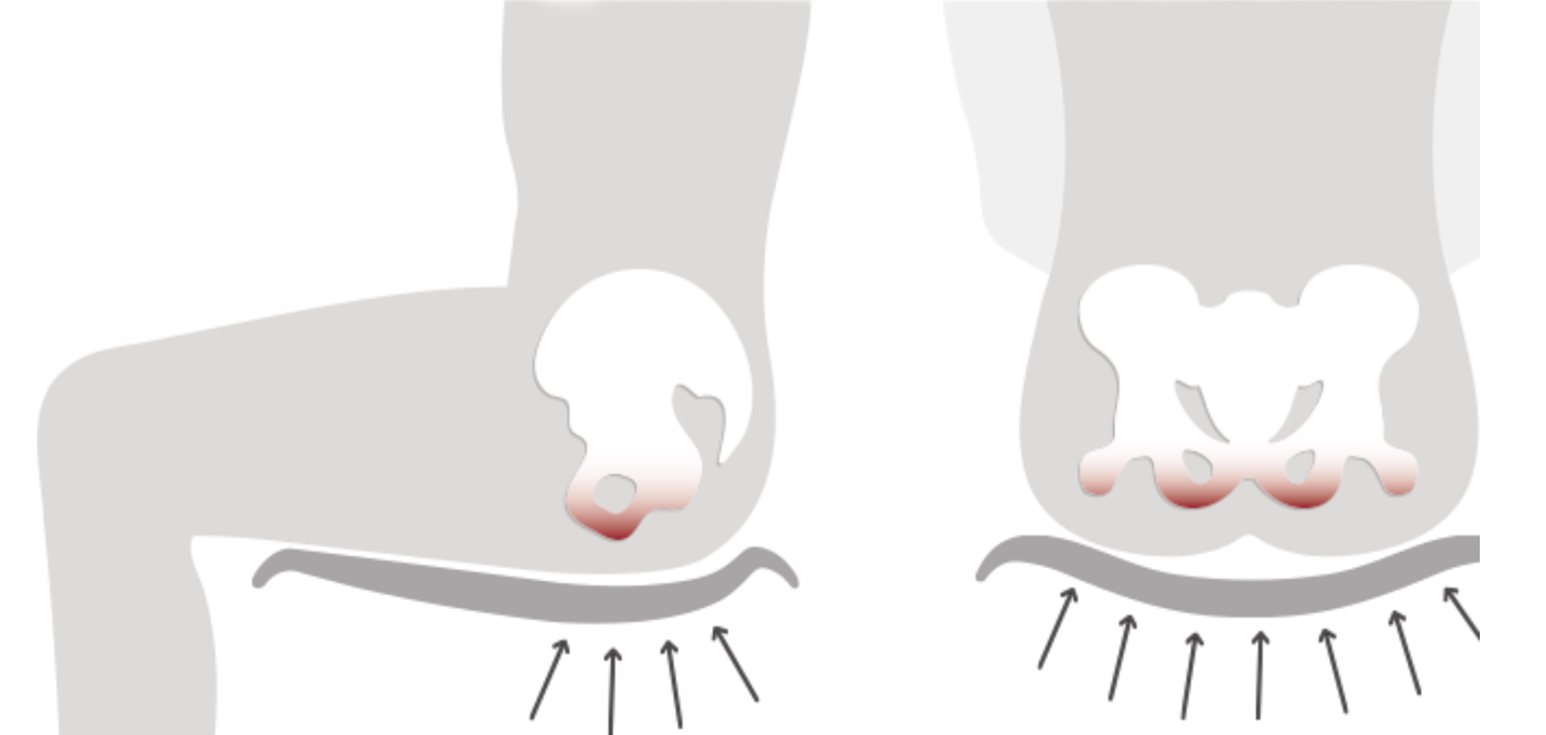 The Seat
The seat of a chair is very important if you are seeking to sit well and upright. In this position, the sit bones drive straight down into the seat surface. If you're sitting on mesh or a cheap foam, you will feel discomfort and roll your pelvis backward, resulting in sitting in a slouched position.
So, pay attention to the quality and materials of the seat!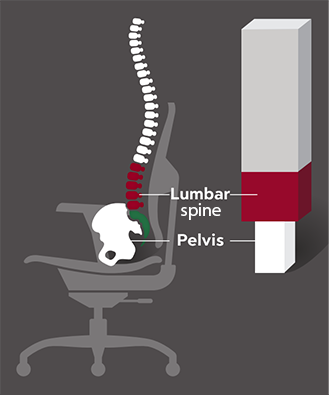 The Lumbar Support
What I'm about to say will be counter to what you have probably heard, but lumbar support does little to maintain good posture. Yes, I'm saying that lumbar support is not what you should be looking for!
Supporting the lumbar area is like supporting a tall building at the 5th floor. Eventually, it will collapse!
Instead, look for a chair that offers pelvis support. The pelvis is the foundation of the spine and the angle of the pelvis will determine the position of the spine. If you tuck your pelvis (or roll it backward), your spine will go into a "c" curve. If you bring your pelvis forward into a neutral position, your spine follows into an upright "s" curve. This will also bring the shoulders back and place the head in a neutral position.
Find a chair that can support the pelvis in neutral so you can maintain that upright posture throughout the day and minimize the detrimental effects of sitting poorly.
If you are looking to improve posture while sitting, look no further than Anthros.
Anthros is the only chair in the world that is guaranteed to improve posture or your money back. The science-backed, patented design is registered with the FDA as a posture-improving chair and is proven to have the lowest pressure (most comfortable) cushion on the planet (verified by university testing).
Take the next step to reducing pain, increasing comfort, and maximizing performance!
References:
Amick, Benjamin C. III, PhD*†‡; Robertson, Michelle M. PhD,CPE§; DeRango, Kelly PhD¶; Bazzani, Lianna MPH**; Moore, Anne PhD††; Rooney, Ted MPH**; Harrist, Ron PhD*. Effect of Office Ergonomics Intervention on Reducing Musculoskeletal Symptoms. Spine 28(24):p 2706-2711, December 15, 2003. | DOI: 10.1097/01.BRS.0000099740.87791.F7
Jeong, Byung Yong, and Ara Yoon. "Ergonomics of office seating and postures." Journal of the Ergonomics Society of Korea 33.2 (2014): 167-174.