Investing in a good office chair is not just about comfort, it's about productivity too.
And When it comes to productivity, posture is key. That's right, slouching in your chair not only looks unprofessional, but it can also decrease your productivity by up to 66% (Hignett, McAtamney, & Murray, 2000).1
Think about it, when you're slouching, your body is working harder just to keep you upright. This extra effort can lead to fatigue and decreased concentration, making it harder for you to focus on the task at hand. But, with a chair that if registered with the FDA as an office chair that can improve posture, you'll be able to work more efficiently and effectively.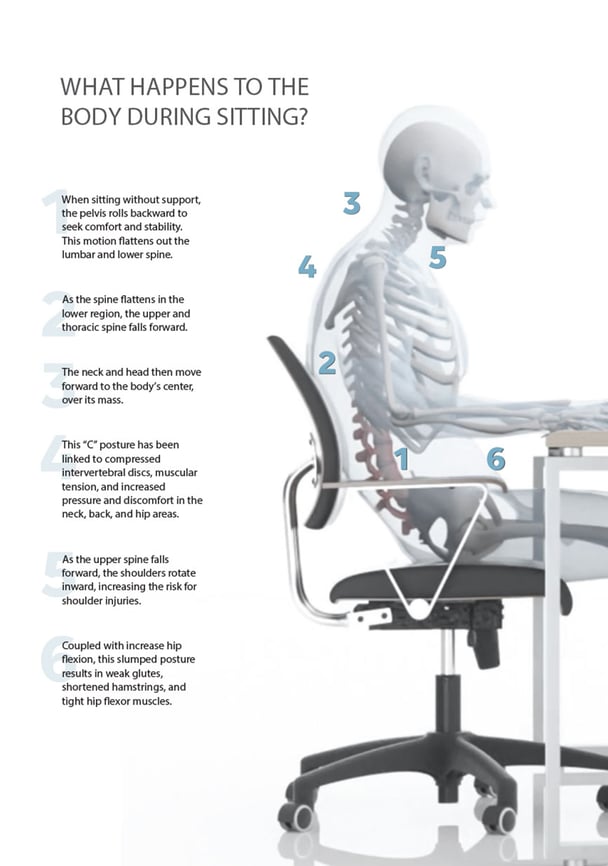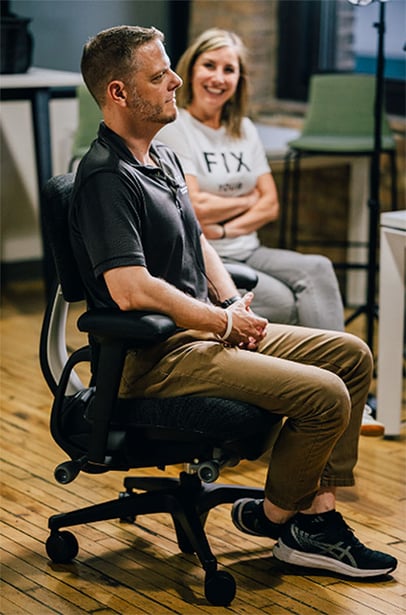 Anthros has the only independent two-part back system
That can adapt to individuals body shapes and can improve posture segmentally overtime. Anthros takes the work out of sitting by improving posture and improving comfort with the science-back technology for your health and productivity.
And the best part? By investing in an Anthros chair and remedying the 66% loss in productivity, the return on investment (ROI) potential is through the roof. Let's say you invest $20,000 in office chairs (2k per chair) for staff that make 100k annual salary. Assuming that productivity increases by 66%, you could see an increase in revenue of 7.3x
To calculate the ROI, we use this formula: ROI = (Total increase in productivity - Cost of investment) / Cost of investment. Plugging in the numbers, we get: ROI = ($166,000 - $20,000) / $20,000 = 7.3x.
That's right, for every $1 invested, you'll see a return of $7.30
So, next time you're thinking about investing in yourself or your workforce, consider investing in the one thing that sits between you and your productivity, the best office chair money can buy. Not only will it make your workday more comfortable, but it'll also increase your productivity, and who doesn't want that? Happy posture, happy productivity, happy ROI.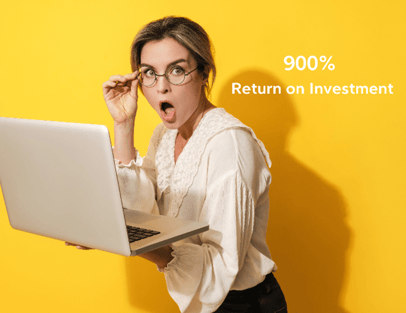 If you are looking to improve posture while sitting, look no further than Anthros.
Anthros is the only chair in the world that is guaranteed to improve posture or your money back. The science-backed, patented design, is registered with the FDA as a posture-improving chair and is proven to have the lowest pressure (most comfortable) cushion on the planet (verified by university testing).
Take the next step to reducing pain, increasing comfort, and maximizing performance!
Reference:
Hignett, S., and McAtamney, L. (2000). Rapid entire body assessment, Appl. Ergon. Volume 31, 201–205. doi: 10.1016/S0003-6870(99)00039-3