Next time you work all day before joining your buddy's for a round of golf, consider the negative impact that your sitting posture might have on your play. Golf requires a unique combination of physical skill and mental focus, and research shows that poor posture can negatively impact you both physically and mentally.
Why poor posture can ruin your golf game:
1
Poor posture can take your body out of optimal alignment. When you have poor posture and your alignment and balance are off, this can negatively affect your ability to generate power and control in your shots. If your posture is off, you may also struggle to find the right position and movement patterns that allow you to hit the ball consistently and with precision.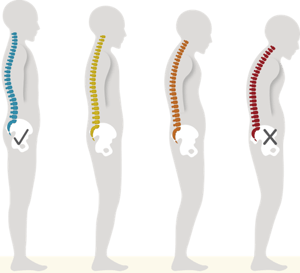 2
Poor posture can also cause physical discomfort and make you prone to injury: If you have poor posture, you may experience physical discomfort, such as back pain, neck pain, or headaches, which can distract you from your game and make it hard to focus. Physical discomfort can also affect your swing, causing you to tense up or adopt awkward swing positions that could hinder your performance.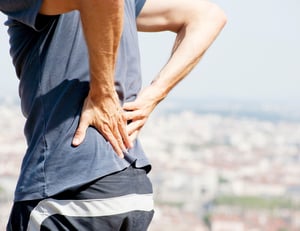 3
Poor posture can impact your mental game: Golf is a mental game, and poor posture can affect your confidence and focus.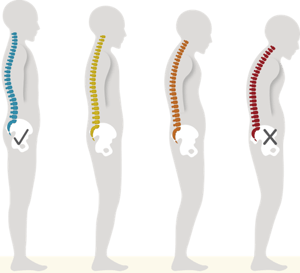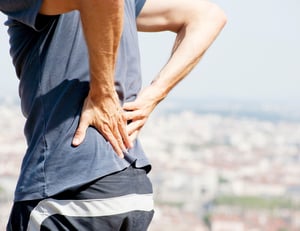 Adopting an upright seated posture in the face of stress can maintain self-esteem, reduce negative mood, and increase positive mood compared to a slumped posture.1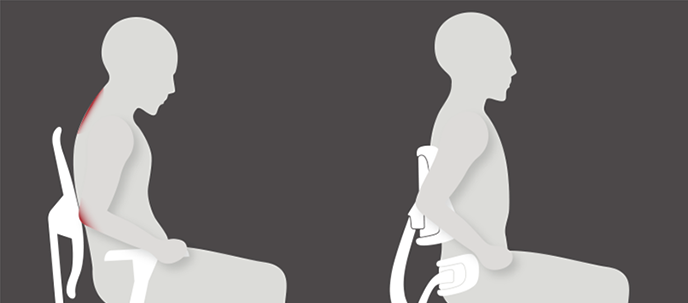 If you are uncomfortable due to poor posture, it can be harder to stay positive and focused on the course. This can lead to mental errors and poor performance.
To avoid these problems and improve your golf game, it's important to have an office chair that can assist in helping you maintain good posture, both when you are playing and when you are working. Good posture involves keeping your head up, your shoulders relaxed, and your spine in a neutral "S" curve.
It's also important to stretch and warm up before playing, to help prevent injury and maintain good mobility.
If you are experiencing physical discomfort or pain due to poor posture, it may be helpful to seek medical evaluation from a healthcare professional.
They can assess your posture and provide recommendations for how to manage any underlying health conditions and improve your posture with a science-backed office chair.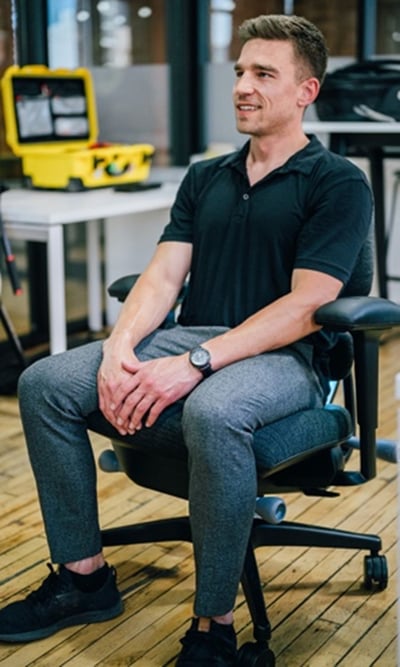 Looking for an office chair to improve your posture and lower your handicap? Look no further than Anthros.
Anthros is the only chair in the world that is guaranteed to improve posture, or your money back. The science- backed, patented design, is registered with the FDA as a posture-improving chair and is proven to have the lowest pressure (most comfortable) cushion on the planet (verified by university testing).
Take the next step to reducing pain, increasing comfort and maximizing performance!
References:
Nair, S., Sagar, M., Sollers, J. III, Consedine, N., & Broadbent, E. (2015). Do slumped and upright postures affect stress responses? A randomized trial. Health Psychology, 34(6), 632–641. https://doi.org/10.1037/hea0000146